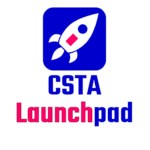 Download our app 'CSTA Launchpad' & discover source of Technical Education
Be in Demand with Our Professional Training
It's important to take stock of your current skill set. Now we are your partner to strengthen your skills.
It is a selection of courses tied together for learners to progress through, mastering a particular subject or program. It allows you to enroll multiple courses at once saving you valuable time.
Choose someone who has consistently performed at a highly professional level if you want quality lessons.
Join with helping Partners
What Our Students Have to Say